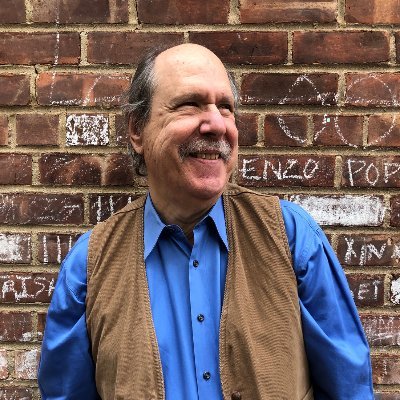 I think I need to listen to "Flowers in the Dirt" again.  That's the 1989 Paul McCartney album where Sir Paul collaborated with Elvis Costello.  I was hoping that Elvis might bring some of the sharper edges that John Lennon brought to the Lennon-McCartney songwriting duo.  No such luck as I recall but maybe 32 years farther on I'll hear something new.
What brought that up? Well with Hari on the mend from his excursion to Upperside we've decided to take a quick break from Prelude to Foundation before we begin our excursion to Mycogen.
We're joined this time by Paul Levinson; Fordham University Professor, author, singer-songwriter, podcaster, and all-around renaissance human.  Lots of that springs from his philosophy, "If I enjoy something, I try to do it," he says.  We chat about robots, the Foundation, robots, Asimov, robots, artificial intelligence, robots, and lots of other things.  Also robots.
Want to know more about Paul? Check out his blog, Paul Levinson's Infinite Regress, his podcast Light On Light Through, or his Twitter feed, @PaulLev. You can take it from there.
Oh, and that "Flowers in the Dirt" thing? That was mentioned in Paul's new short story, "It's Real Life," an alternate history story involving the Beatles. You can read that for free here.
But first, our latest Episode: "Your Podcast is Obscure but I Think I Understand." Let's go!